Problem
I want to have ADF source code available in my project.
Solution
Open service request ticket at My Oracle Support and ask to provide you a source code for ADF. Oracle staff will provide you a security code and a link to download a zip file.
 Open JDeveloper, select Tools -> Manage Libraries… 
Click Libraries tab
Select folder User
Click New
Select Source Path on the right pane then click Add Entry…
Point to zip file received from Oracle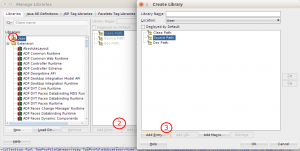 Add defined library to particular project

Right click on project folder and select Properties
Select Libraries and Classpath on the left pane
Click Add Library on the right pane
Point to previously defined ADF source code library which should be available in User folder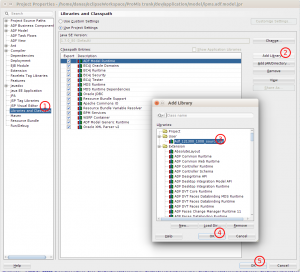 You should be able to access ADF source classes now!
JDeveloper version 12.1.3.0.0